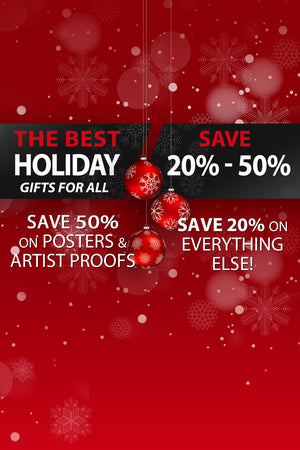 Searching for the perfect keepsake to celebrate your national park adventures?
You've come to the right place!
Our Most Popular National Park Posters
Adorn your home, office, or home office with these iconic and captivating images, skillfully crafted into national park prints. We'll meticulously package your artwork for shipping and ensure it arrives promptly. Your satisfaction is guaranteed. Plus, by contributing to organizations who support our national parks, together we can help preserve these magnificent landscapes for generations to come. Add a touch of retro charm to your space with our national park wall art collection today!
IT'S HERE!
The 2024 National Park Posters Calendar
This eye-catching calendar features 12 iconic WPA-style posters of some of America's most beautiful national parks. Sure to please nature lovers and national park fans alike, enjoy these majestic vistas all year long while knowing you are doing your part to help preserve the parks for generations to come. 
Order the 2024 National Park Posters Calendar for home, office...or home office today.
WPA-inspired
National Park Posters
With one of the largest selections of National Park posters, you'll easily be able to find all your favorites...and showcase your own national park adventures!
Shop Posters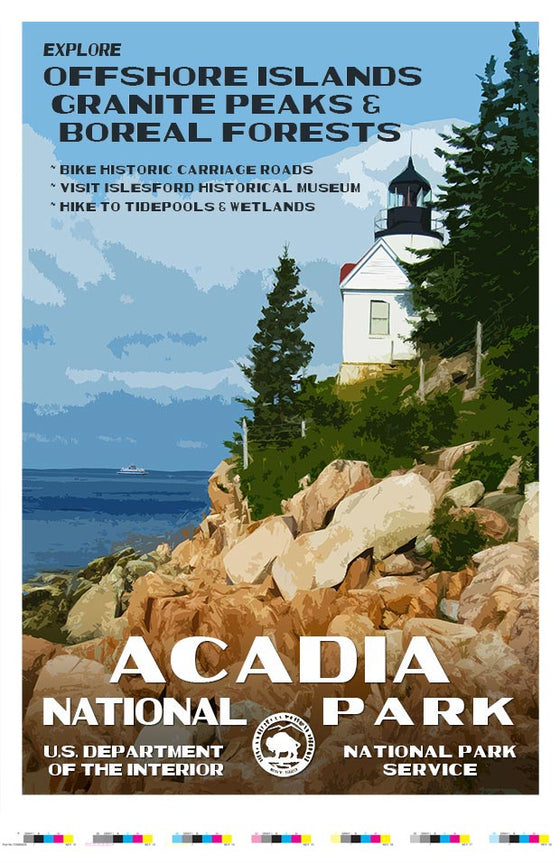 Limited Edition
Artist Proofs
Artist Proofs are the first 25 posters pulled from each print run, are numbered 1-25, and are dated and signed by Rob Decker. These limited edition prints sell out quickly, so order yours today!
Shop Artist Proofs
America's National Park Checklist
The perfect way to track your travels!
The new National Park Checklist provides a great way to keep track of the parks you've already been to and those you have left to visit! Each park is numbered based on their date of establishment - Yellowstone is #1 ... New River Gorge is #63.
Rob Decker is a photographer who studied under Ansel Adams in Yosemite when he was just 19. Now he's creating WPA-inspired artwork to celebrate America's national parks.
---
National Park Posters is Celebrated and Featured by these Notable Publications
---
---
Join the growing community of National Park enthusiasts to receive insider deals and updates.See why 80k+ National Park fans have already joined...